Peel Cheshire Homes Brampton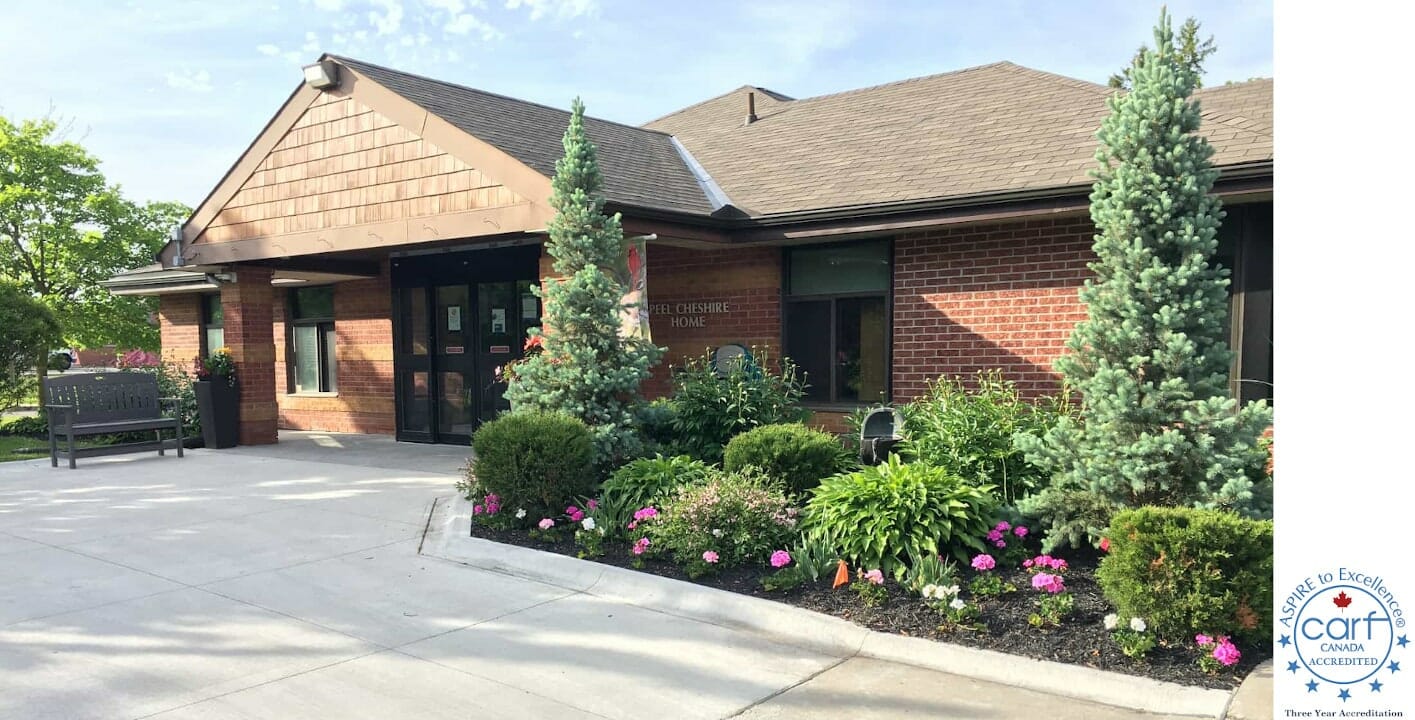 Peel Cheshire Homes Brampton Inc. is a charitable not-for-profit organization that provides non-medical personal support services to adults who live life with a physical disability. The Agency owns and operates a twelve (12) unit supportive housing unit that provides the residents with a private room with a bathroom, attendant care, food preparation, and other services which support independent living…
The Agency also provides an Outreach Program for approximately 45 to 50 physically disabled adults who live in their own homes within the City of Brampton. The Agency's Personal Support Workers (PSWs) assist the "consumer" with daily living needs such as bathing, meal preparation, grocery shopping, etc., with some light housekeeping as required. The Outreach Program currently remains in suspension due to the COVID-19 pandemic.
Sandy's story
"My name is Sandy. I have a physical disability – the Home & Community Care Support Services Case Manager made a referral to Peel Cheshire Homes Brampton (PCH) for PSW services, and I became a client of the Outreach Program 2 years ago.
My experiences with PCH's Outreach Program have been very positive; my personal needs are met to a very high standard. PCH provides a consistent structure that fits my needs, while also being flexible enough to adapt to my changing care needs enabling me to plan my week ahead. For example, on special occasions when I need assistance to help me get ready to attend a wedding or social event on the weekends, the PCH team can accommodate me.
The PCH Team is consistently reliable/flexible with the quality of care provided. The staff are great, they have passion for their work and go above and beyond to make sure my needs are met. The service has given me independence and an active lifestyle within my community.
I would rate PCH very highly and would recommend them to other clients who are in need of care."
Sanita's Story
"My name is Sanita and I have been a PCH Outreach client for over 6 years. I have a physical disability. A few months after the birth of my child I was diagnosed with an illness that required various treatments in hospitals. My life was very difficult at the time and I was very frustrated with the lack of support I was receiving from previous service providers. I was feeling hopeless.
I was referred to PCH and since then, my hope was renewed. PCH's Outreach Program has enhanced my life so much from where I was over 6 years ago. The staff took the time to listen and to provide me with the support that fits my needs and my schedule. They took time with me, doing my care, and teaching me some basic cooking and baking skills. With their consistent support and encouragement, I am now more confident and it has increased my independence that I am able to experience the freedom of living on my own and raising my son by myself.
The quality of care I receive from PCH's staff is excellent; the staff team is passionate about their job, and will go the extra mile to meet my needs. This program has improved my life so much, and I would not know what I would do without it.."
Susanne's Story
"My name is Susanne and I became a client of PCH's Outreach Program over a year ago. The service I receive from staff is excellent, they take the time to assist me with the full scope of assistance of the daily living program which enhances my independent living at home. Currently I am receiving treatment for an illness and have required additional support. PCH's Outreach Program is able to support me with extra hours to help with daily tasks such as personal care, making of meals, and getting me ready for my outings in the community. I am so grateful for their support.
I would highly recommend the PCH Outreach Program to anyone who is in need of such a service."